Sacramento Water Polo Senior Portraits
Sacramento water polo senior portraits of a high school student posing for photos in his letterman jacket, while holding a water polo ball. When you're able to incorporate props for your session like a letterman jacket or piece of sports equipment that tells a story about yourself is always a win for great photo. I suggest this to all my senior portrait clients before their portrait session. My number one reason is your graduating high school senior needs to be reward for all the hard work they've done for all those years of schooling. This is one of those rewards that you can give them that will need up becoming a family heirloom for them and you as a parent. This only happens once in a life time so you really need to capture it professionally.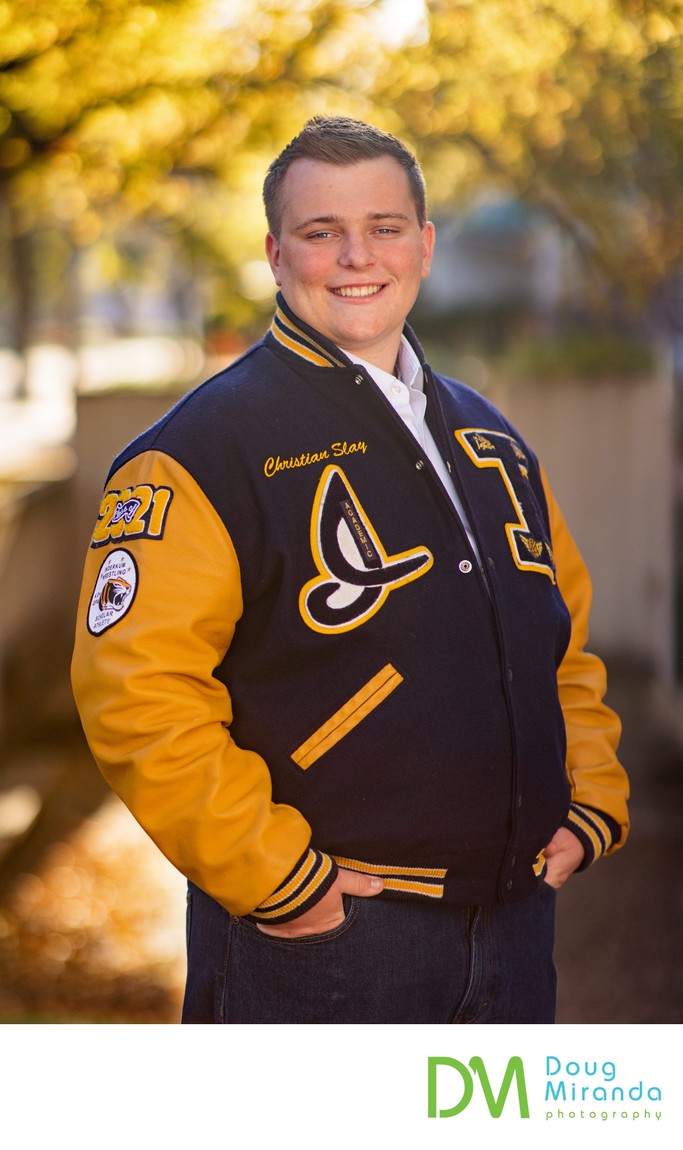 Location: 1017 L St #791, Sacramento, CA 95814.