Sacramento Real Estate Agent Headshots
Sacramento real estate agent headshots of a business women posing for her photos on top of building in the downtown area during the portrait session. Sometimes having a full body shot, along with a classic headshot is great for showing off who you are to future clients that are looking to hire you. Doug Miranda Photography is a Sacramento headshot photographer that captures natural light and studio lit photographs for his clients. With everyone having access to fancy cameras and camera phones now days you can simply just have a friend take your headshot photo right? Wrong! The reason behind most people wanting a headshot is for business or acting purposes. In which this one or two photos of you will make a statement of hire me for the job or book my business for your job. What do you think will happen if you have some amateur or crappy looking photo of yourself on your website, LinkedIn profile or business card? Perspective clients will most likely not take you seriously and in turn not book your services or you'll lose out on that big important job.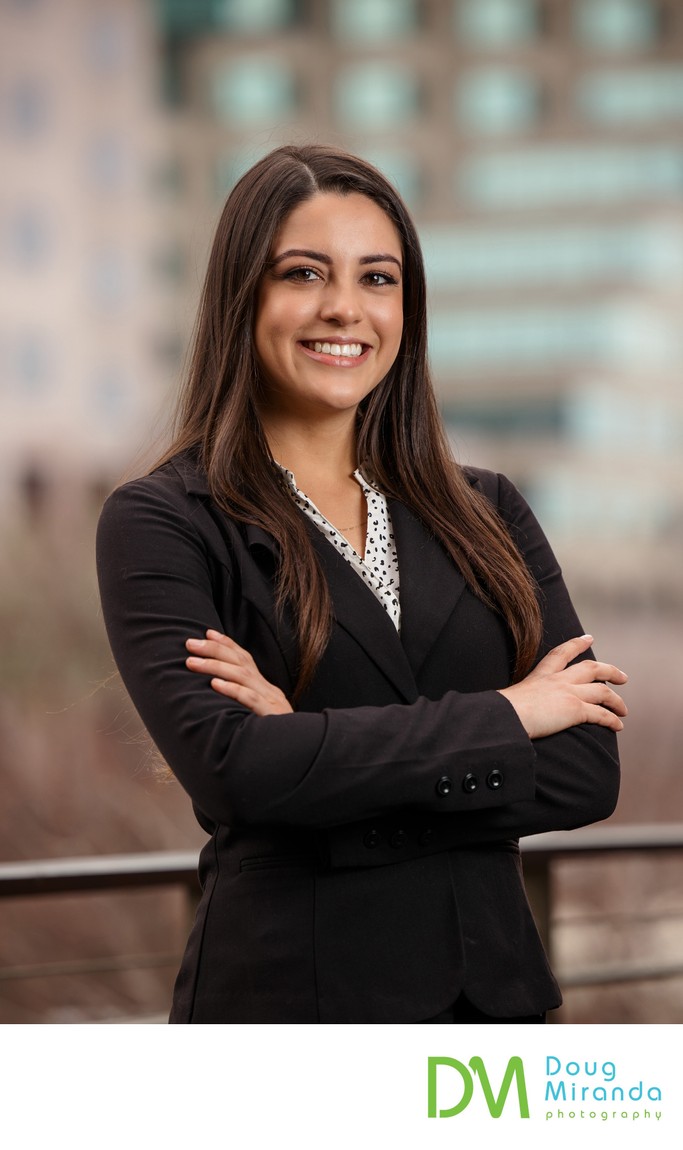 Location: 1017 L St #791, Sacramento, CA 95814..