Sacramento Kid Photography
Sacramento kid photography of an adorable little girl in a golden field at sunset on a perfect fall afternoon.Sacramento family photographer Doug Miranda Photography has been capturing classic and timeless family photos in the greater Sacramento area since 2007. After receiving his BA in professional photography from Brooks Institute of Photography he started his own wedding and portrait photography business in Northern California. When not photographing couples getting married Doug is snapping photographs of families of past and new clients a like.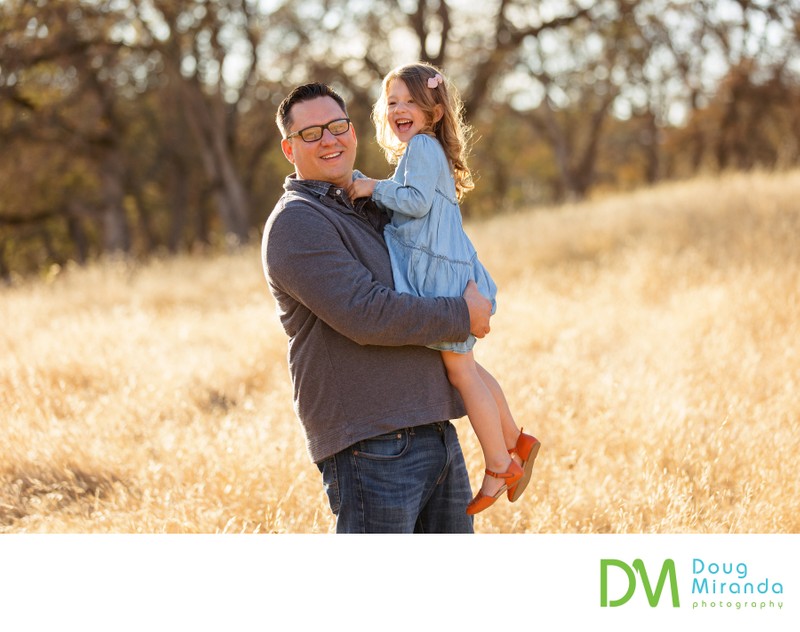 When most parents think of family photos the first thought that runs through their heads are stuffy and boring family pictures that take place in a studio environment that resembles something that was hanging on the walls of their parents house when they were kids. Don't get me wrong studio photos are nice, but going outside opens up a lot of new opportunities for backgrounds and having your photographs taken at a location that has a special meaning to your family and you. Family portraits are supposed to be and will become a family heirloom that will be passed down generations for other family members to view and hold onto in years to come. With that being said wouldn't you want these special photos taken somewhere that has great meaning to you.
Location: 1017 L St #791, Sacramento, CA 95814..