Lake Tahoe Winter Family Photography
Lake Tahoe winter family photography of an adorable baby being held by her parents as they walk through the snowy forest on a cold and cloudy day. We were so lucky to have lots of early snow, so families could take advantage of this winter wonderland for their yearly Christmas cards that will be sent out to family and friends over the holidays. The snow had just settled in the woods, which made it easier to walk around on and not sink up to your knees. Photographing in the a snowy forest is always one of my favorite spots for any kind of portraits, especially up in the Tahoe and Truckee region.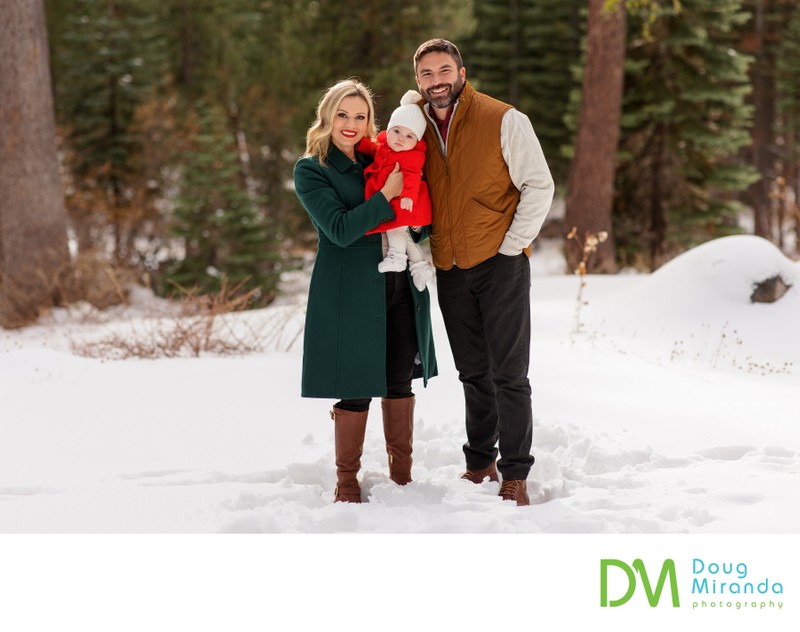 Location: 2311 Lake Tahoe Blvd, South Lake Tahoe, CA 96150..