El Dorado Hills Family Portrait Photography
El Dorado Hills family portrait photography photos of an adorable family walking tougher in an open field at sunset on a warm fall day in the Sacramento foothills.We are super lucky in the Sacramento area to have many locations to pick from. There are a ton of parks and even the state capitol here in the city of Sacramento. Then venturing out you have lots of great spots to pick from in Roseville Folsom, El Dorado Hills and all the surrounding areas of the foothills. There is also Folsom Lake and even the UC Davis Arboretum, which as many diverse backdrops to pick from in one small area.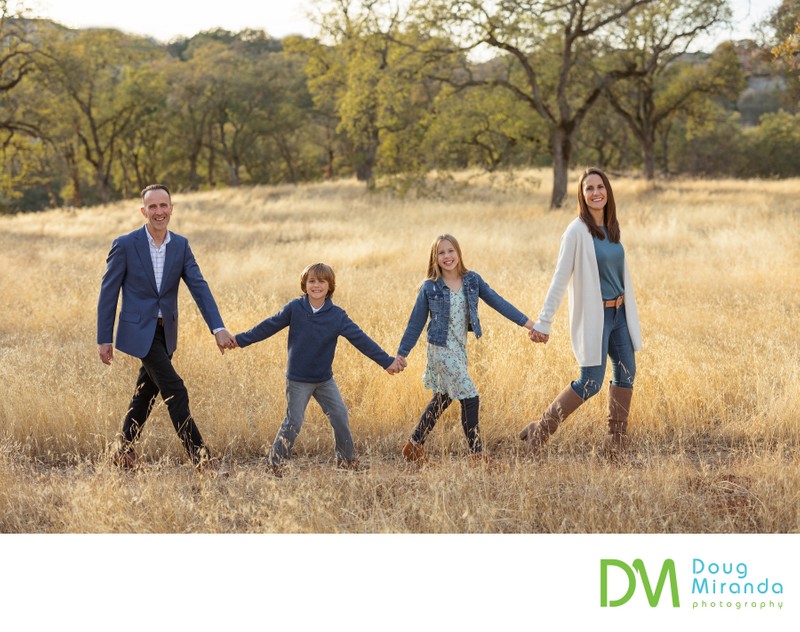 If you are interested in hiring me to photograph your portraits please fill out the contract form on this website. You can also email me directly at doug@dougmiranda.com or give me a call at 916-422-2256. I look forward to hearing from you.
Location: 1017 L St #791, Sacramento, CA 95814..