Best Senior Portraits Sacramento
Best senior portraits Sacramento photographer Doug Miranda Photography captured this dynamic photo of young man in the downtown area on a spring day. The picture locations are countless near the capitol area. As long as you're willing to walk around you'll be rewarded with finding many unique spots for your graduation photos. My number one reason is your graduating high school senior needs to be reward for all the hard work they've done for all those years of schooling. This is one of those rewards that you can give them that will need up becoming a family heirloom for them and you as a parent. This only happens once in a life time so you really need to capture it professionally. Another reason for a senior portrait session is that your mom and dad having been waiting a really long time for this special moment in your life to happen and they want the best looking photos possible of you to remember this time in your life. Most parents like to brag about their kids and this is one way they can with physical proof. It also documents and shows how you looked at this stage of your life.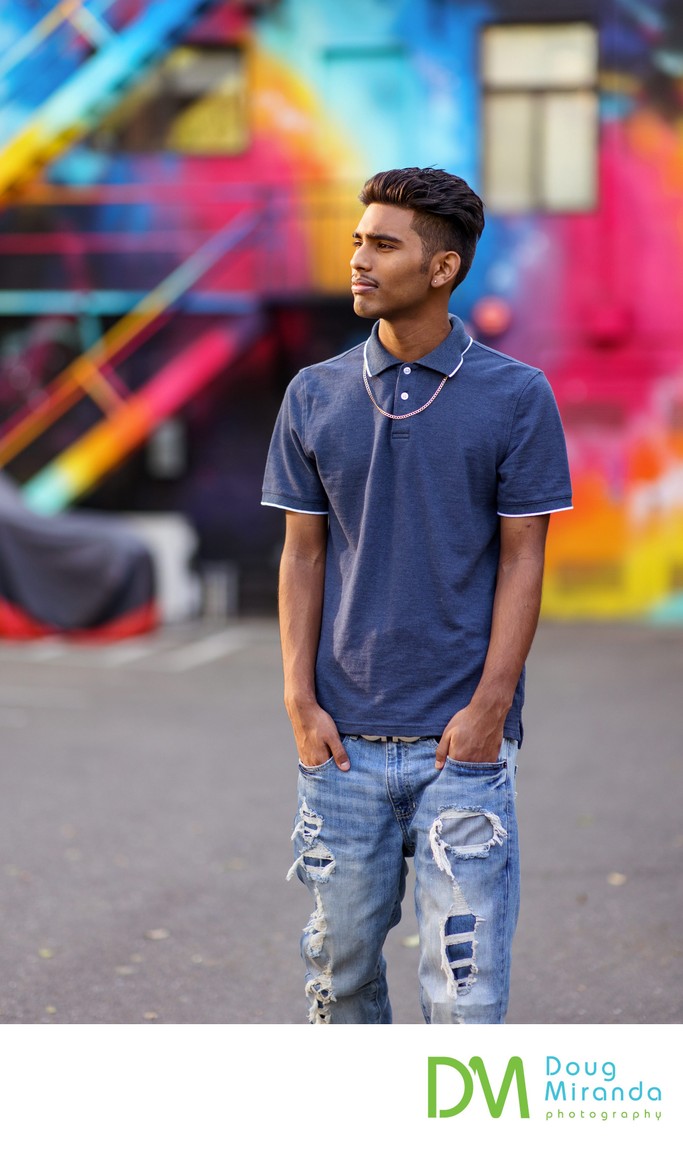 If you are interested in having a professional senior portrait session please fill out the contract form on this website. You can also email me directly at doug@dougmiranda.com or give me a call at 916-422-2256. I look forward to hearing from you soon and capturing your photos.
Location: 1017 L St #791, Sacramento, CA 95814..